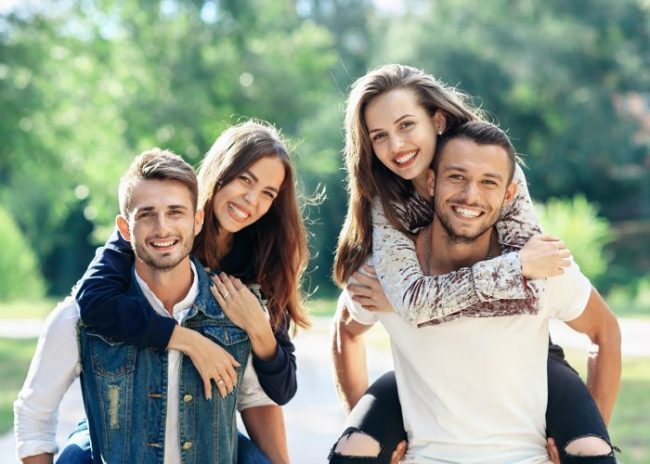 The emotions surrounding emerging relationships are altogether exhilarating, inspiring, and at times downright stressful! Wherever you and your significant other are in your journey together, a coaching experience before children arrive will establish a sure foundation for the stages of your relationship that will follow. For example, learning more about yourselves and each other now will greatly accelerate your abilities to communicate during future challenges in a manner that facilitates, rather than stunts, relational growth. We humans are immensely complex, and each of us brings years of prior experiences that have shaped our perspectives, responses, beliefs, and values. In addition, those continue to change and develop as we age. Is it any wonder, then, that relationships can be difficult?! Life is a fluid, moving target, but romantic relationships can - and should - be the vessels that help us navigate toward joy and fulfillment. In this cohort, you'll experience the benefits of both group learning as well as individual couple's coaching. We'll unpack values and roadblocks, desires and disappointments, and so much more.
[Total program cost = $1260/couple. Payment plans consist of two installments of $630 or three payments of $420. Weekly group sessions are 1 hour; weekly couple's sessions may vary from 15 min - 1 hr depending on preference. Cohort dates/times are announced in advance of registration; accompanying couple's sessions are scheduled after registration based on availability.]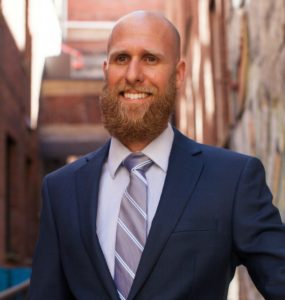 Hi! I'm Wes, founder of Cardinal Coaching Solutions. I work with clients who are in a season of transition to accelerate their learning, growth, and development. You'll attain your goals faster, sustain new behaviors longer, and retain a level of awareness and insight that is deeper and stronger than your present state. Whether it's a journey toward restoration, an effort in personal improvement, or something in between, I'd love to help get you going!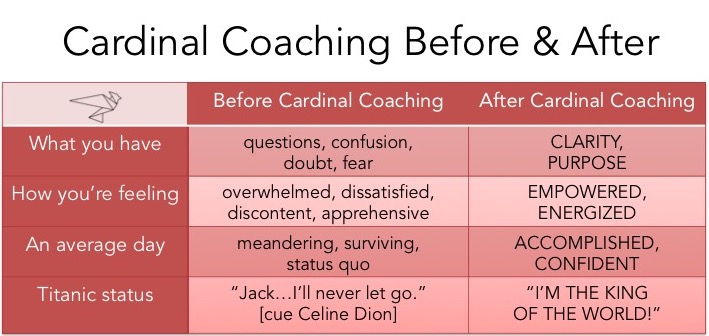 Let's do this.
Let's get you going!