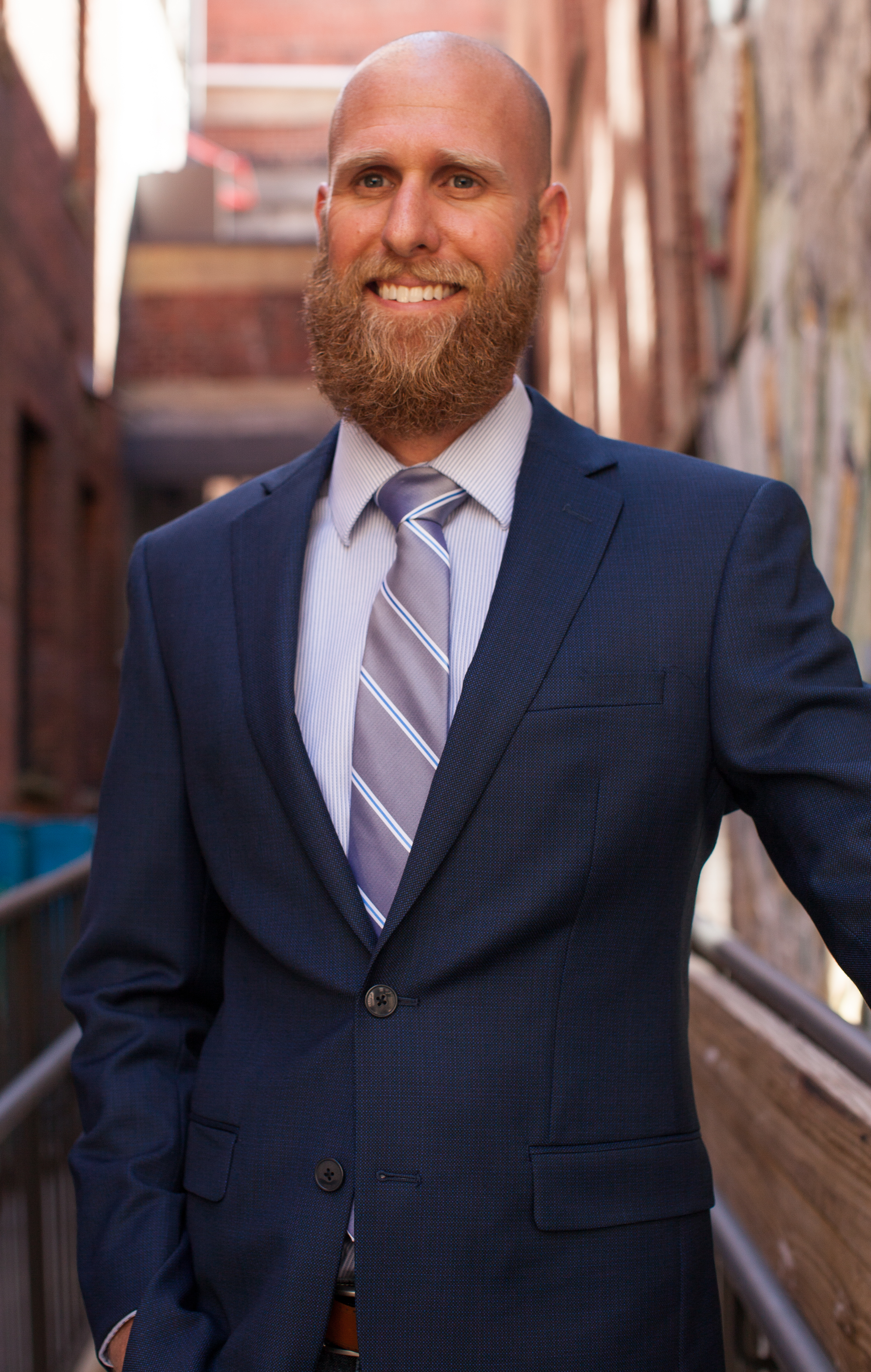 WHO
Hi! My name is Wes Gow. I'm a husband to an amazing woman and a father to two beautiful little firecrackers. When it comes to work, suffice it to say that life thus far has given me many glimpses into the countless ways that we can find ourselves stuck. Prior to stepping into my role as a coach, my journey has included:  middle school science teacher, college instructor, pastor, barista, general manager, shoe salesman, entrepreneur, and many more. I've thrived and I've failed and I've floundered in between, but all of my experiences have produced learning, growth, and a hard-won sense of direction toward who I am not, and who I am becoming. I'd love the opportunity to help you do the same.
HOW
In regard to credentials, I hold a Masters of Science from Old Dominion University and two professional coaching certifications (Academic Life Coaching and International Coaching Federation). But in short, coaching is a skill that is aimed at creating awareness, designing actions, and fostering accountability:  awareness --> actions --> accountability. Coaching conversations are incredible gifts, characterized by active, empathetic listening, curious and powerful questions, and a deep focus onto the speaker. A true coaching approach is inside-out, meaning you are the expert on what you need to do: my role is to help you not only come to that awareness, but then to go deeper into who you need to become and how to design the right actions that get you toward your desired outcome. We're getting in the rowboat, so to speak.
WHAT
"So you're not a consultant? Or therapist? Or mentor?"
Nope. Each of those can have their place in helping us find our way, but they do differ from coaching in some important aspects. Take a look at the summary chart below: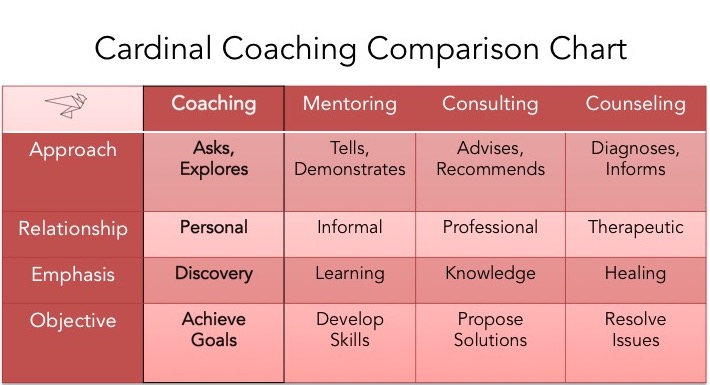 ARE YOU THE RIGHT COACH FOR ME?
Great question! Click HERE and let's find out.